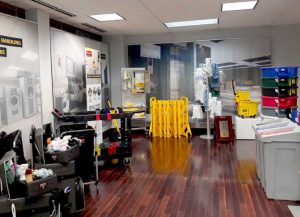 KLG Foodservice is a division of KLG International, Inc., a leading distributor of housewares in the Philippines. The division was created in 1990, to service the growing foodservice industry which had its own unique needs. KLG Foodservice became known in the industry for its impressive product portfolio of commercial small wares and light equipment. In the middle of 2008, KLG Foodservice expanded its product offering to include shelf stable food products. In 2012, the company officially ventured into the large equipment category with its appointment as distributor for the leading brand of combination steamer-oven.
To be the preferred distributor and supplier of quality food and leading brands of commercial smallwares, equipment and sanitary maintenance materials to the foodservice and allied industries in the Philippines.
• Offer solutions to our customers by providing quality food and value-added products that promote food safety, efficiency and productivity.
• Provide great service and exceed customer's expectations.
• Cultivate an environment that will nurture the growth of our people.
• Build mutually beneficial alliances with our valued principals and business partners.
• Fairness and Honesty
• Hardwork
• Teamwork
• Excellence
These values are the foundation of our business decisions and relationships with our customers, our co-employees, our suppliers and the company.